NIKIMAT







Amel Super Maramu 2000
Onan MDKAL Exhaust Elbow Replacement

Part 5: Exhaust Mixing Elbow reassembly
Putting Lanocote on the bolt before reassembly
Note from Bill Kinney SM160 Harmonie: Lanocote is not right for this application
Lanocote will not stand up to the temperatures of a diesel exhaust manifold.
For engine work Bill suggested to use a product called "Never-Seez" that is rated for higher temperatures.
There are lots of others that work, most of them are a suspension of powdered copper.
Note: James Maramu #220 SV Sueno added the Kennedy Space Center uses Phllips unflavoured Milk of Magnesia on the threads of fasteners that will be exposed to high temperatures to allow for easy removal. He has used this solution on exhaust systems of cars and boats for a long time and it really does work.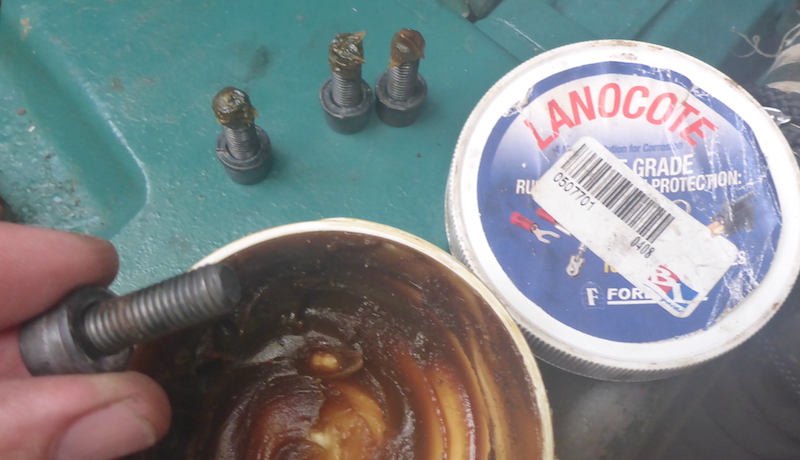 This is where I forgot to add a thin coat of Permatex High Temperature RTV as suggested by Gary
Note from Bill Kinney SM160 Harmonie: with a new gasket, and clean mating surfaces I wouldn't use RTV on this unless I had previous problems with leaks.
Note from Bill Rouse SM2K #387 BeBe: I would not use high temperature RTV on the new part, but would use it if I was refitting the old part because of the pitting in the metal.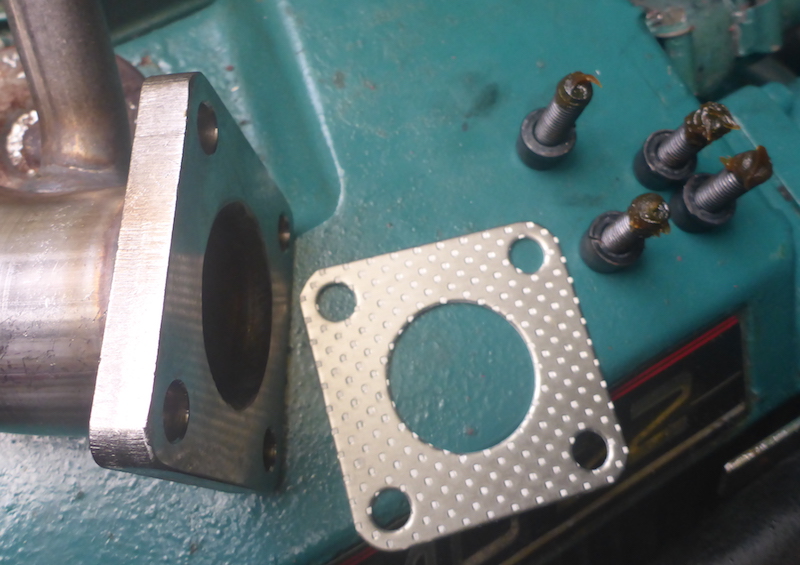 bolt back and gently tight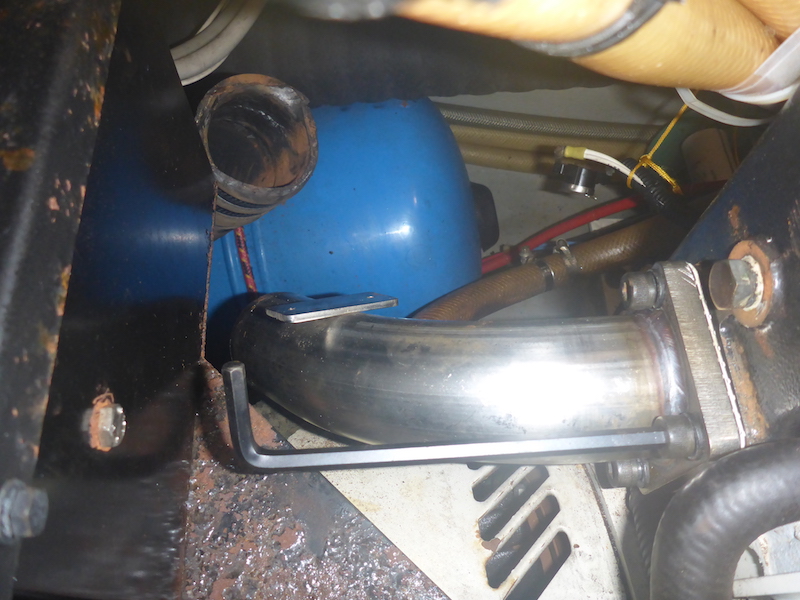 Now re-attaching the exhaust hose with the 2 clamps
Note from Mark SM#275 Creampuff: should have changed the all hose screw clamps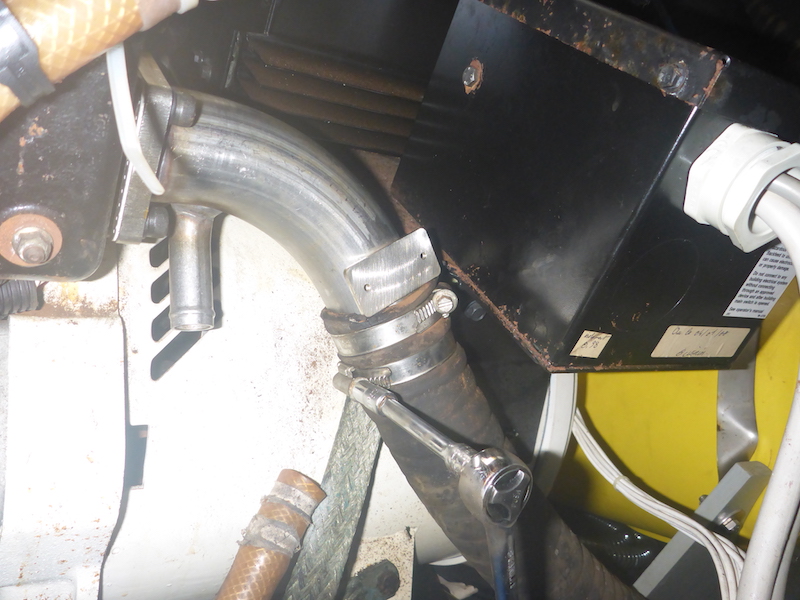 Reconnected the water hose
Note from Mark SM#275 Creampuff: should have changed the all hose screw clamps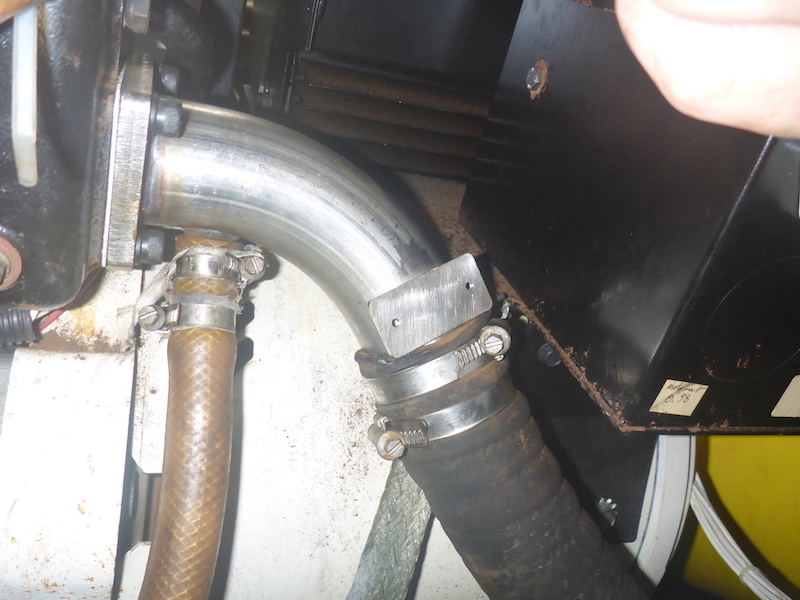 bolt back the exhaust temperature sensor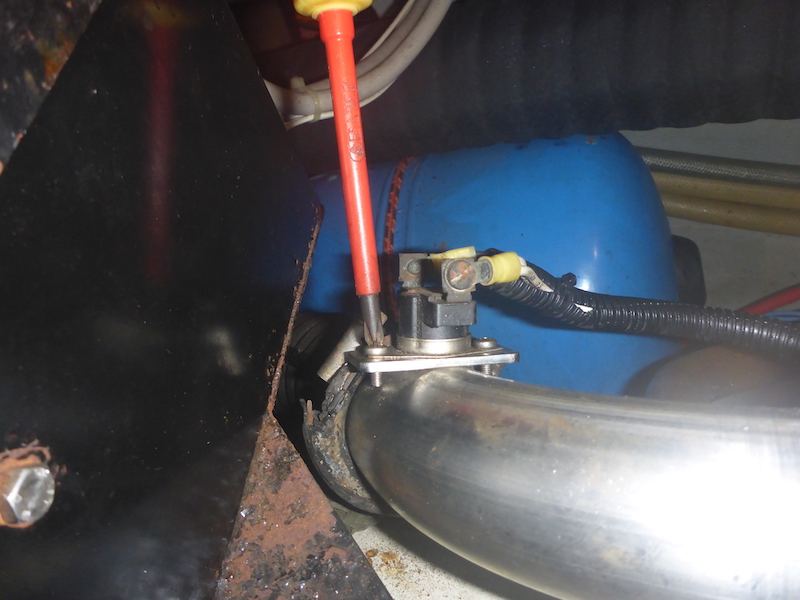 All back together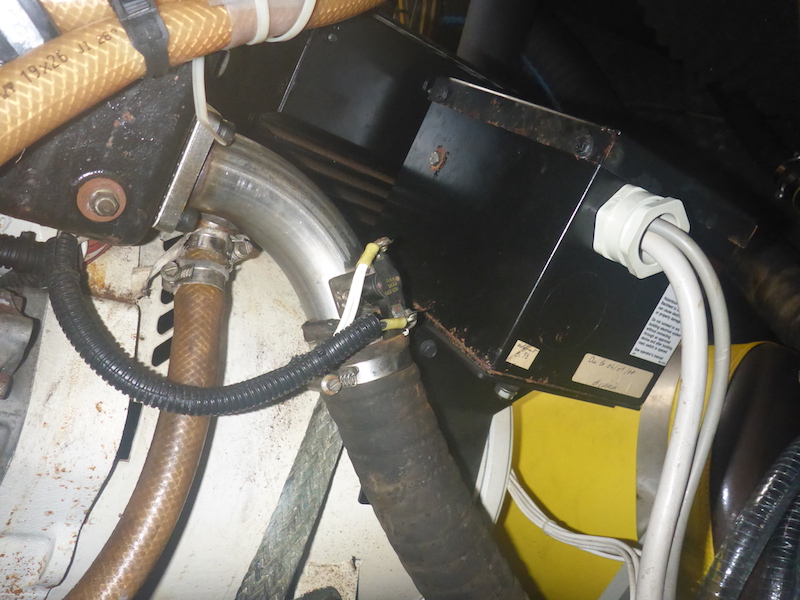 Go to: Part 6
cleaning original Exhaust Mixing Elbow to keep as spare